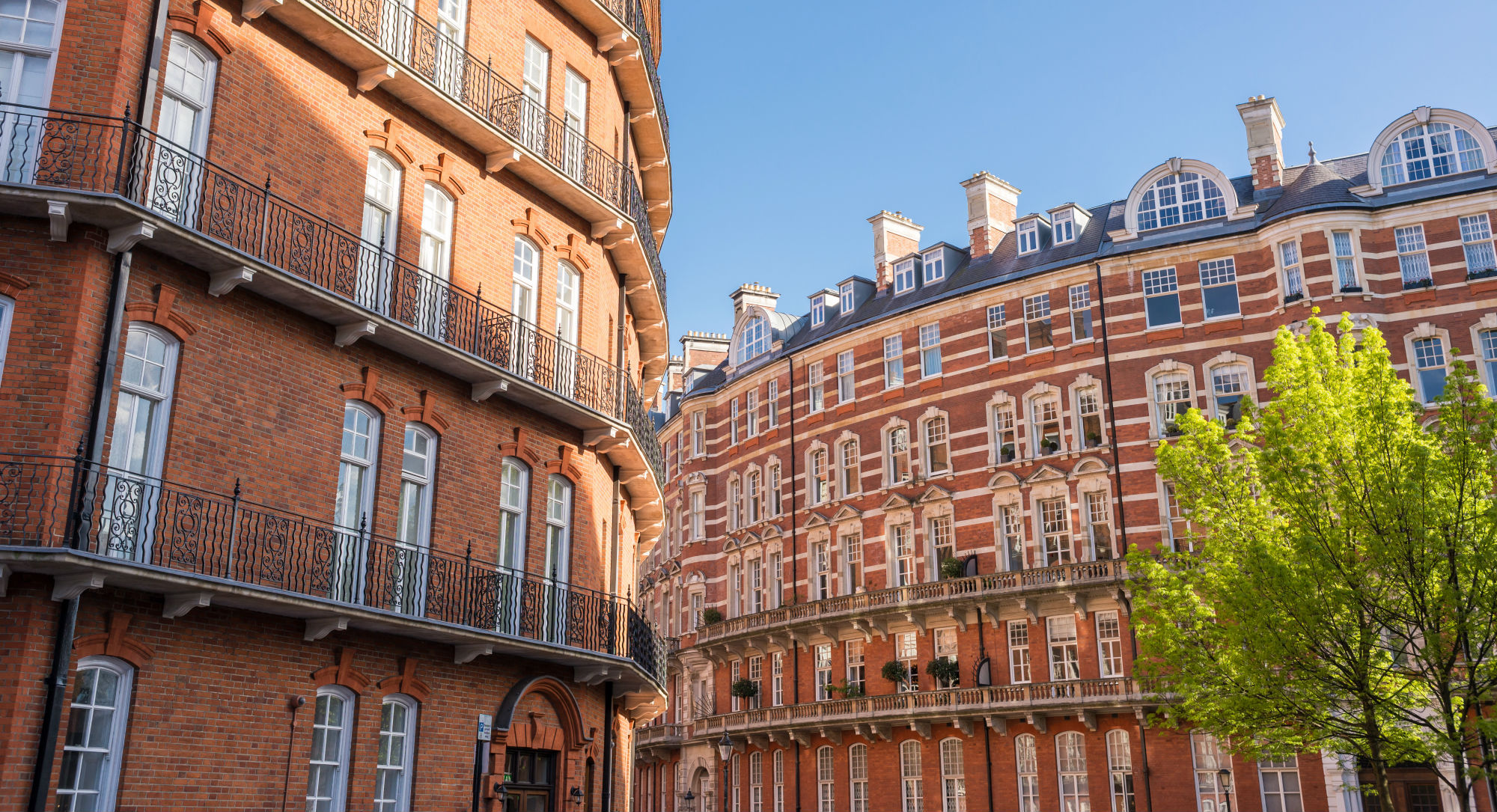 Mansion blocks: What to consider
Published Apr 8th 2020
3 mins read
London, especially the central, west and south west areas boast many desirable Victorian mansion blocks.
Known for their red brick facades, grand interiors and for largely being situated in some of London's most sought after postcode areas; they remain popular places to live.
What is a mansion block?
Mansion blocks were originally built to offer luxury high-density housing to wealthy individuals.
Most English mansion blocks were built between 1880 and 1910, after the industrial revolution.
Wealthy individuals did not traditionally inhabit flats, they would reside in houses instead but after the revolution, there was a huge increase in the population meaning houses were more difficult to obtain.
Whilst flats were not viewed as appropriate housing to the wealthy, developers saw the opportunity in the huge demand for pied-à-terre in London and as there was scarce land available in the most desirable postcode areas, that demand was not being met.
Albert Hall Mansions in Kensington is said to be the first-ever mansion block to be built, developed in 1876.
To minimise risk the developers built it in three stages, only moving on to build the next stage once the previous had completely sold.
The scheme was a huge success and thereafter many mansion blocks were built across London.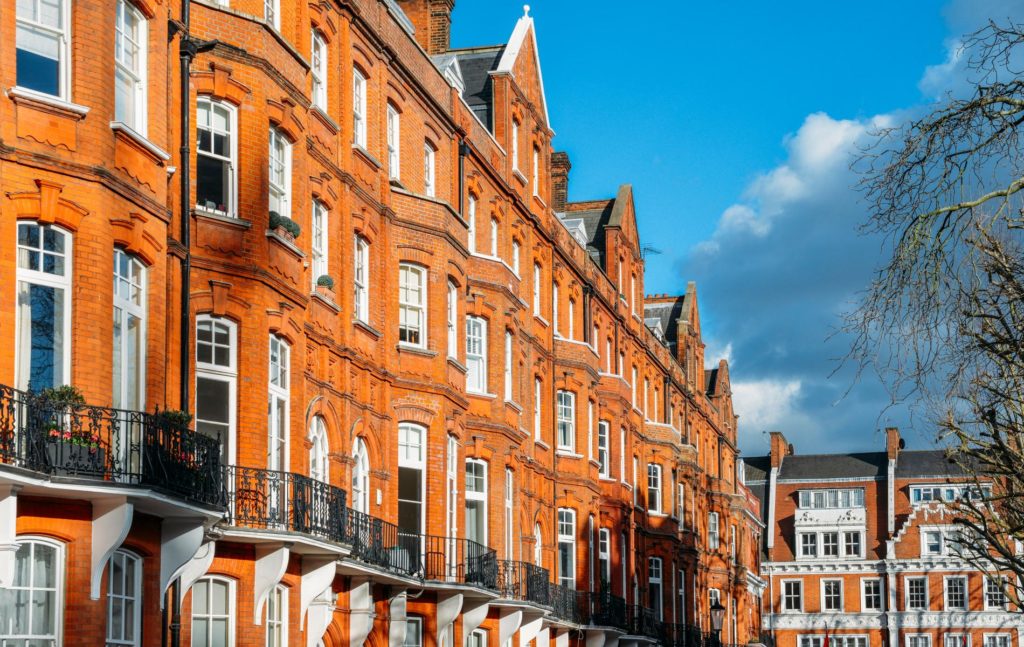 Central London property
The Victorians were very focused on the location of a property when considering it as a place to live, and whilst London has changed considerably since mansion blocks were originally built they still remain to be in highly desirable central London locations and well-connected suburbs.
Prestigious mansion blocks can be found in Mayfair, Kensington, Marylebone, Regent's Park, Maida Vale, St Johns Wood, Battersea, Fulham and Chiswick.
Not only are mansion blocks often found in the most convenient and well-connected locations they are usually within well-established areas which are deemed to be a safer investment.
Some of London's most exclusive addresses are filled with mansion blocks, the most sought after blocks rarely see properties change hands.
In Battersea, opposite Battersea Park, Prince of Wales Drive is a particularly desirable place to live. In Chiswick, there are several mansion blocks within a few minutes' walk of Turnham Green underground station such as Bedford Park Mansions and Sydney House.
Desirable mansion blocks can be found across many prime London locations; Albemarle Mansions in Hampstead, Hurlingham Court in Fulham and Embankment Gardens in Chelsea to name but a few.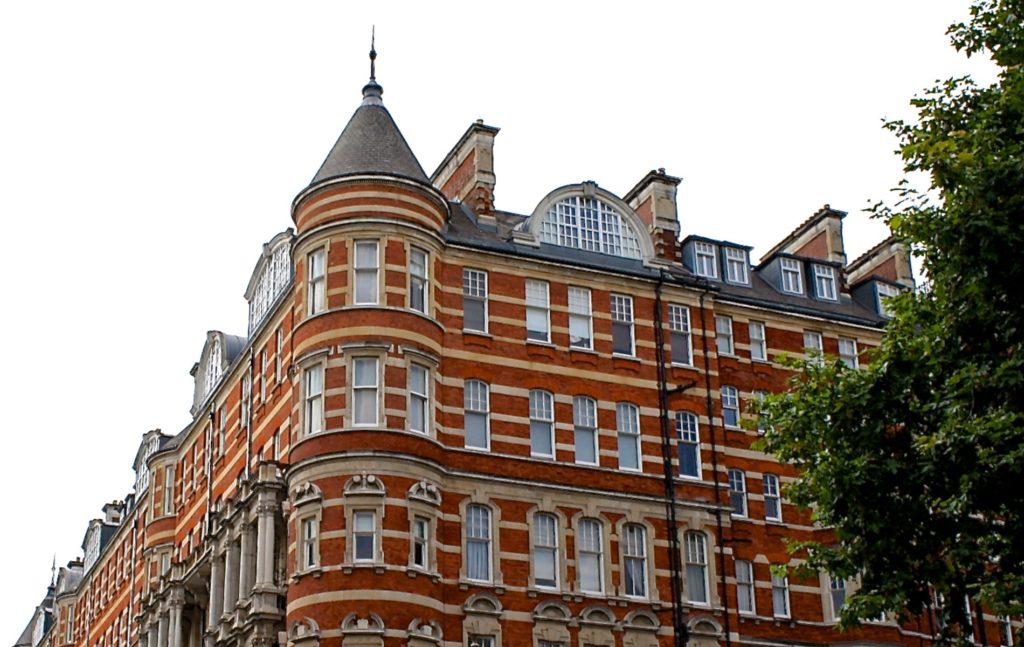 Advantages of mansion blocks
Mansion blocks were designed to appeal to the luxury homeowner in Victorian times, meaning the exterior must be grand, the ceilings needed to be high, windows large and finishing details had to be the very best available.
Many features have been retained to date and make mansion blocks very attractive places to live. Mansion blocks that have retained the most features tend to be the most sought after.
Most mansion blocks have a real sense of community with those who live in the building all being attracted to living there for similar reasons, there's often a sense of pride in keeping the building looking as good as possible so you're less likely to encounter neighbours with unsavoury habits (this can't be guaranteed, it's general consensus).
Mansion blocks are also usually very well managed and maintained meaning the residents don't have to worry too much about upkeep, it's usually all included in the service charge.
Formal gardens are tended to and repairs made without residents having to organise these themselves.
As well as including gardeners, cleaning and maintenance, the service charge will usually also cover buildings insurance.
Be sure to have your solicitor clarify exactly what is included when purchasing a property.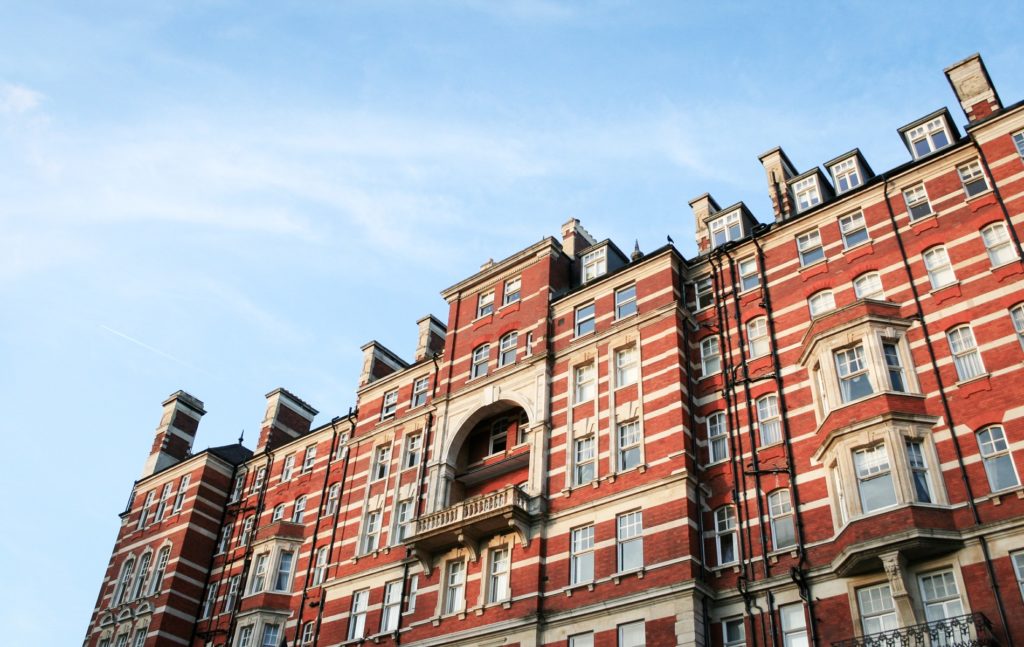 Considerations when buying an apartment within a mansion block
Mansion blocks are usually sold as leasehold meaning it's important to be aware of the number of years remaining on the lease, applicable service charges and details within the lease.
Mansion blocks often come with rules which will be detailed fully in the lease and often these rules can clash with modern living.
It might be that it is not permitted to erect a satellite dish as it would deface the building façade.
There may also be rules in place about keeping pets in the building, the type of flooring you're allowed to lay and they've been known to even stretch to the time window in which you may hoover.
Be sure to know all the information before purchasing a property in a mansion block.
Whilst the entertaining spaces in Mansion blocks tends to be large and grand rooms such as the kitchen were not as important when these properties were built and thus they can be on the smaller side.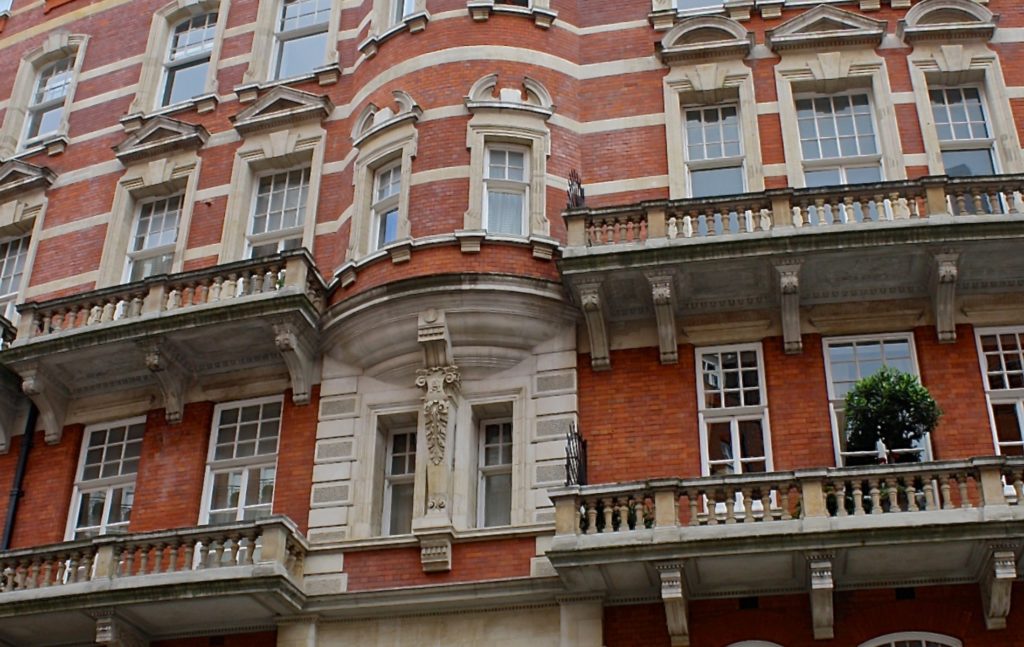 Buying an apartment in London
Apartments within the most desirable mansion blocks rarely become available, if you'd like help finding and securing your ideal London property our team of professional property finders would be delighted to assist.
For a no obligation discussion regarding our services and the details of your property search please, contact us.