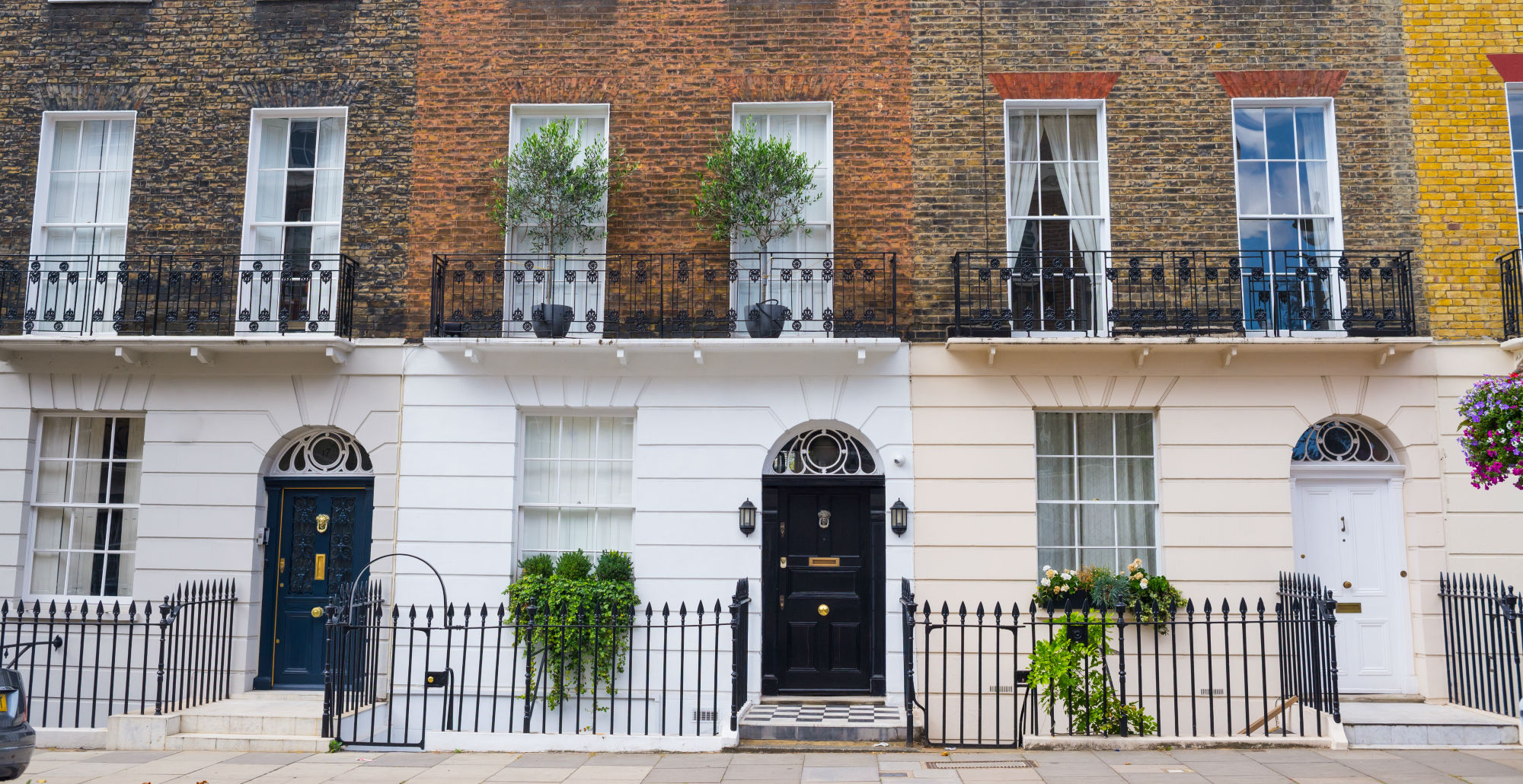 Luxury property in London: Most exclusive addresses
Published Feb 19th 2020
4 mins read
The entirety of central London is filled with exclusive, prime residences. From prestigious apartment buildings to impressive houses, luxury property in London is often sold discreetly.
From Mayfair to Marylebone, St James's to South Kensington; where are central London's most exclusive addresses?
Mayfair
Known for its beautiful period architecture, gourmet restaurants, impressive hotels and exclusive shops, Mayfair is a prestigious area and the location of luxury property in London.
Over the past 20 years Mayfair has seen much change as many properties that were being used as offices have had their use reverted to residential meaning more people now call the district home.
Whilst it is situated in the very centre of London, bordered by Piccadilly, Soho, Marylebone, Oxford Street and Hyde Park, Mayfair still retains a village feel.
The majority of residential property in Mayfair is made up of apartments; those converted within period buildings and others in purpose built blocks. There are a few smaller Georgian houses but a far greater amount of apartments; many Mayfair residents own their property as a second home, a pied-à-terre, preferring the lock up and leave convenience of an apartment within central London within a building that has a concierge and good security.
Some of the most desirable places to live include properties on Berkley Square, Grosvenor Square, Curzon Street, Upper Brook Street, South Audley Street and North Audley Street; Mayfair is filled with exclusive addresses.
St James's
The St James's area of central London is a small but significant collection of prime addresses near to St James's Park, Green Park and Buckingham Palace. Filled within beautiful, historic buildings some of the most exclusive residential addresses in St James's include Queen Anne's Gate and Old Queen Street.
Despite being surrounded by some of central London's most lively districts St James's offers residents a peaceful neighbourhood whilst being within very easy reach of many of London's finest attractions.
Property types found here include grand family houses and mansion blocks, the latter appealing to those seeking a London pied-à-terre.
Knightsbridge
With Harrods as a centrepiece to the many exclusive shops to be found on Brompton Road and Sloane Street, Knightsbridge is well known to be an exclusive shopping district in London. The area also offers many impressive restaurants, bars and traditional public houses tucked away on back streets.
Those seeking luxury property in London should look away from the busy main streets; Knightsbridge residents enjoy properties on leafy garden squares and a network of one way streets filled with grand Victorian houses. Knightsbridge also has many mews properties, whilst some are still connected to the main houses others have been separated and are now separate dwellings.
The area is extremely well connected both in and out of London, with easy access to the West End to the east and Heathrow airport to the west.
The most exclusive addresses in Knightsbridge include Lowndes Square, One Hyde Park, Lennox Gardens, Cadogan Square and Knightsbridge.
Belgravia
Nestled between Knightsbridge and Victoria, the relatively small area of Belgravia is known for its fine architecture, with many large Stucco fronted houses found on private garden squares.
On Elizabeth street you will find many boutique shops, restaurants, cafes and bars; Belgravia has a village feel despite its grandeur.
The most exclusive addresses in Belgravia include Eaton Square, Wilton Crescent, Chester Square, Cadogan Place and Belgrave Square. Many families have lived in Belgravia for many generations and are unlikely to move meaning the most desirable of properties rarely become available and are often sold discretely.
Westminster
Westminster is known worldwide to be the location of the houses of parliament with iconic images of Big Ben synonymous with London and it's most famous sites. Away from the busy roads, on Westminster's back streets residents enjoy a peaceful central London setting with period homes including Georgian and Queen Anne built properties.
Along with fine historic houses there are also stunning mansion blocks along with some more modern developments to be found such as those near to Westminster Cathedral.
Some of Westminster's most exclusive addresses include Vincent Square, Smith Square, Great College Street, Barton Street and Cowley Street.
Chelsea
Chelsea stretches from the Embankment, bordering with Knightsbridge, Belgravia and South Kensington. This highly desirable residential area offers residents many different types of property, from pastel painted Victorian terraces to large Georgian houses, red brick mansion blocks and modern buildings in between.
Chelsea is not only another of central London's exclusive shopping areas, it also has a lively nightlife and many traditional pubs located in and around Chelsea's high street – the King's Road. Sloane Square, at one end of the King's Road, is the location of many shops including Peter Jones as well as popular bars and restaurants. Nearby Duke of York Square holds a regular market and is also permanent home to several high end shops and salons.
Known to be the location of luxury property in London, the most exclusive Chelsea addresses include Chelsea Square, Carlyle Square, Cheyne Walk which whilst on the Embankment which is arguably a fairly busy spot they have direct river views. In Chelsea SW10 The Boltons and The Little Boltons are particularly sought after places to live.
South Kensington
South Kensington is favoured by residents for it's way of life which is often compared to European living due to the high number of apartments available in the area rather than houses.
Exhibition Road is home to Victoria & Albert Museum, the Science Museum and the Natural History Museum and the Royal Albert Hall is located at the northern edge of South Kensington, surrounded by some of the oldest mansion buildings in London.
Within South Kensington there are several sought after garden squares, the most exclusive addresses include Onslow Square, Onslow Gardens, Pelham Crescent, Thurloe Square and Cornwall Gardens.
Marylebone
Only a few minutes' walk from London's main shopping street, Oxford Street, Marylebone is comparably quiet whilst its high street is also home to some of central London's finest boutique stores including a Daunt Books shop and The Conran Shop.
Homes in Marylebone range from small Georgian and early Victorian terraces and mews, along with Edwardian houses to large Georgian properties on the exclusive garden squares; Montagu Square and Bryanston Square. Other exclusive addresses include Upper Wimpole Street and Molyneux Street.
Central London property finders
Central London has many exclusive addresses, the very best of which rarely become available and are most often sold discreetly meaning it can pay dividends to be represented by an industry expert who has a large black book of useful contacts. If you'd like to discuss your search for luxury property in London in greater detail please contact us.