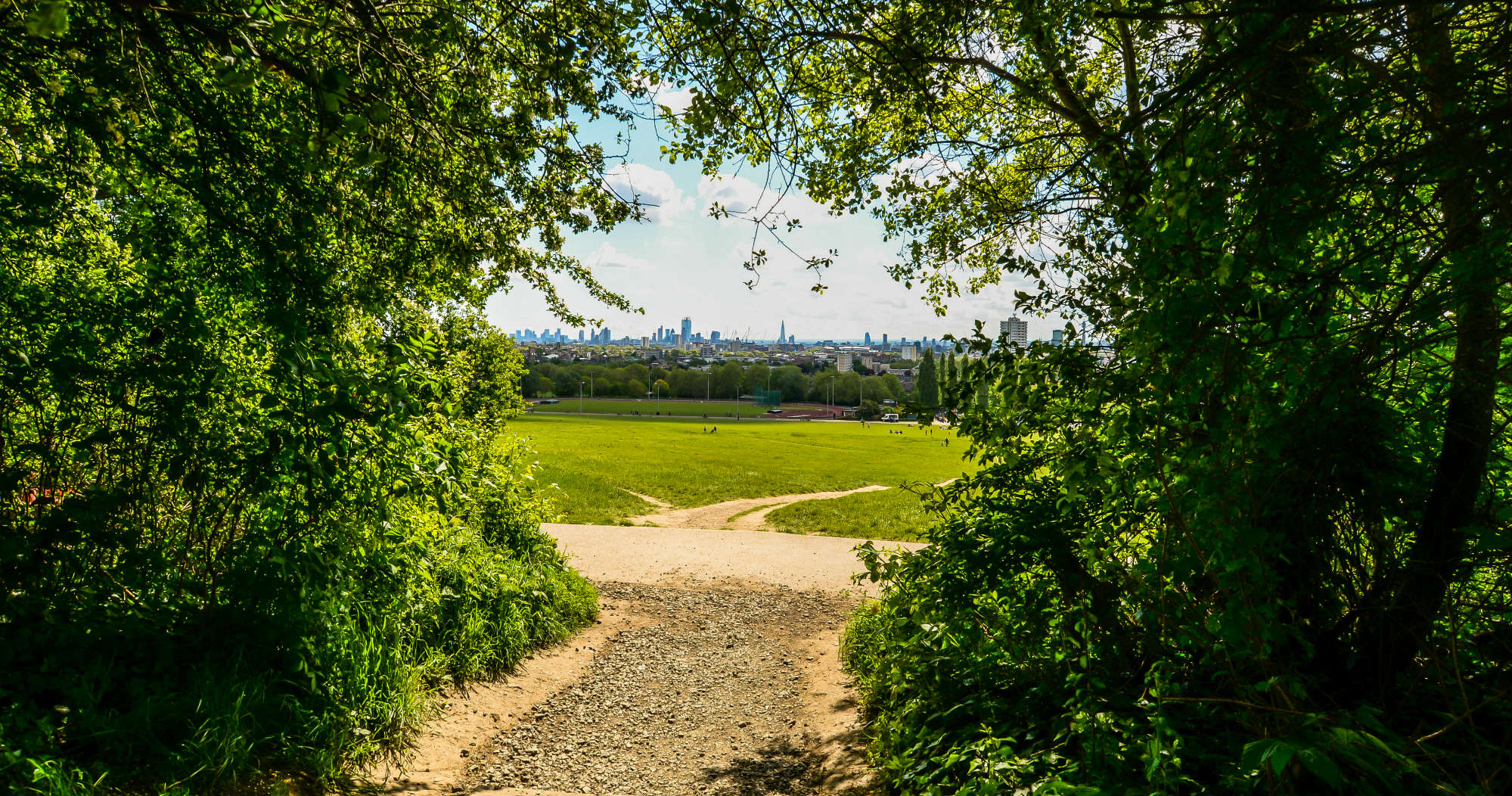 Green spaces in London: Where to live nearby
Published Mar 4th 2020
3 mins read
London is one of the world's greenest cities, with around 3,000 parks and 300 urban farms you do not have to venture too far to find green spaces in London. With the summer months and warmer weather on the horizon it's natural to think about the potential days spent outside to be enjoyed across the capital.
When considering where to live in London many include proximity to green space in their list of top priorities, given that homes are now being built with smaller gardens than they were allotted historically it is unsurprising that so many house hunters are keen to be able to easily access a park or other outside space.
London National Park City
London will launch as the world's first National Park City in July 2019, the movement aims to make London wilder, greener and healthier and encourage residents and visitors to enjoy London's outdoor spaces more.
The London National Park City is a community-grassroots movement. Definitively the movement is both formal; the Mayor of London has committed to protecting and adding green space to the city, and informal; with the involvement of communities conserving and enhancing their surrounding areas with the support of the wider National Park City network.
Whilst London is already one of the greenest cities in the world, the National Park City movement will improve the current green spaces in London and supports the development of new outdoor areas.
Cherry Tree Wood, East Finchley N2
There are several lesser known green spaces in London situated in the north of the city. Located in East Finchley opposite East Finchley underground station, Cherry Tree Wood is a 5.3 hectare park which contains woodland, grassland, tennis courts, a playground, café and toilets.
The roads immediately surrounding Cherry Tree Wood park are filled with Victorian and Edwardian properties, a mixture of terraced houses, semis and detached homes, some of which have been converted into apartments. There are few new buildings in the area, Cherry Tree Hill House on Great North Road is a luxury gated development with underground parking near to the park.
There are several highly rated schools in East Finchley including Martin Primary School and Holy Trinity CofE Primary and the Henrietta Barnett School is only a few miles away for academically gifted girls.
The Bishops Avenue, which is filled with prestigious property, starting at the northern tip of Hampstead Heath, winds through the East Finchley area and ends near the underground station and Cherry Tree Park.
Clissold Park, Stoke Newington N16
Another of the green spaces in London we'd consider living near is located on the Western side of the Stoke Newington area; Clissold Park is a cherished traditional park within the London Borough of Hackney. Stoke Newington is known for its small independent shops and being the location of the only entirely organic farmers market in the UK.
Whilst properties in the area are largely Victorian there are some Georgian homes too and whilst many period homes have been converted into apartments there are characterful houses to be found.
Clissold Park has many amenities including Clissold House where there is a café, a paddling pool, tennis courts, an aviary and animal enclosures, a children's play area, an organic food growing area and multi-use games area.
Many of the roads immediately surrounding the park are sought after places to live, with many residences enjoying views over the park whilst also being within a short walk of Stoke Newington Station.
Moormead and Bandy Recreation Ground, St Margarets, TW1
The Moormead and Band Recreation Ground has acted as a village green to St Margarets since 1979 and is one of the secret green spaces in London. It is the site of the annual St Margarets Fair. The park is part of the River Crane Walk and offers amenities such as a children's playground, tennis courts and football facilities. St Margarets Station is only a short distance away offering mainline train services.
St Margarets has long been a desirable place to live within Twickenham, homes within the St Margarets Village area are particularly sought after. The area is filled with independent and boutique shops and there are many excellent schools within easy reach such as Orleans Primary School.
Houses in St Margarets are mainly Victorian and Edwardian terraces, this type of home can be found on the roads running between the station and the Moormead and Bandy Tecreation Ground.
On the other side of The Avenue in the northern part of St Margarets houses situated with the St Margarets Trust Grounds are particularly sought after; here you can find large detached houses which have their own gardens as well as access to large 'secret' communal gardens.
London Property Finders
Wherever you are looking for a property in London our team of professional property finders would be delighted to assist with your search. To discuss your requirements and our services in greater detail please contact us, without obligation.