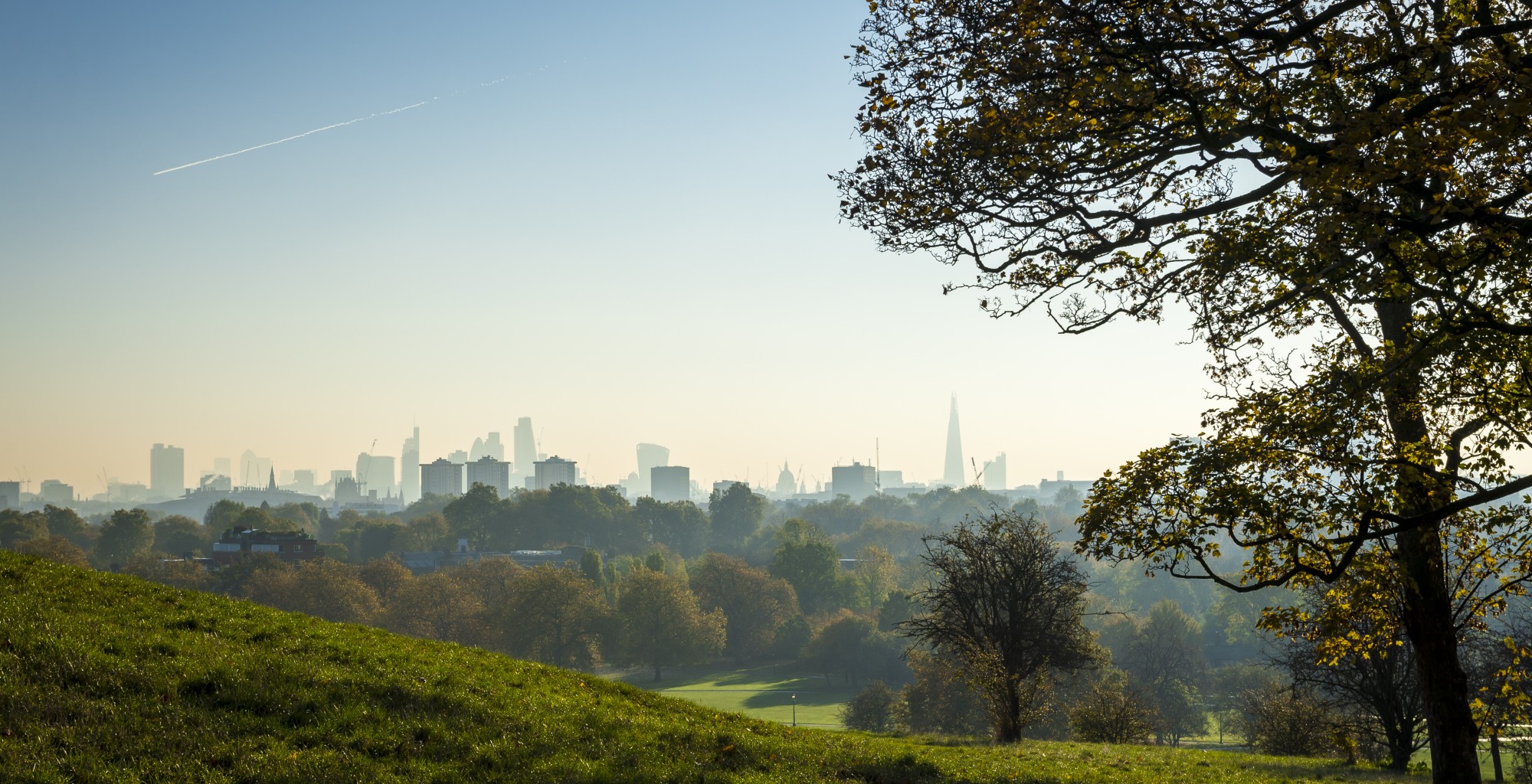 North London Villages – Coveted places to live
Published May 4th 2022
4 mins read
If you're considering where to buy a home in the northern part of the capital, you might want to look at property in one of the North London Villages.
When you think of a busy city like London, the main things that come to mind are skyscrapers, busy roads, and bustling streets like Oxford Street, Regent Street and Knightsbridge, but London is made up of many micro areas, some of which are named villages, other areas might not formally be named a 'village' but offer the amenities and communities that make them much sought after places to live.
Whilst they are not a village in the traditional sense; they're certainly not rural or lined with cottages, these areas have many features that are characteristic of village life.
These village areas of London offer residents a community, and usually centring around a high street locals have shops, restaurants, and cafes on the doorstep.
For the most part, these village areas will have ready access to green space and, importantly, good transport links with London's Zone 1.
Here we round up the most desirable North London Villages for those considering a move to the area.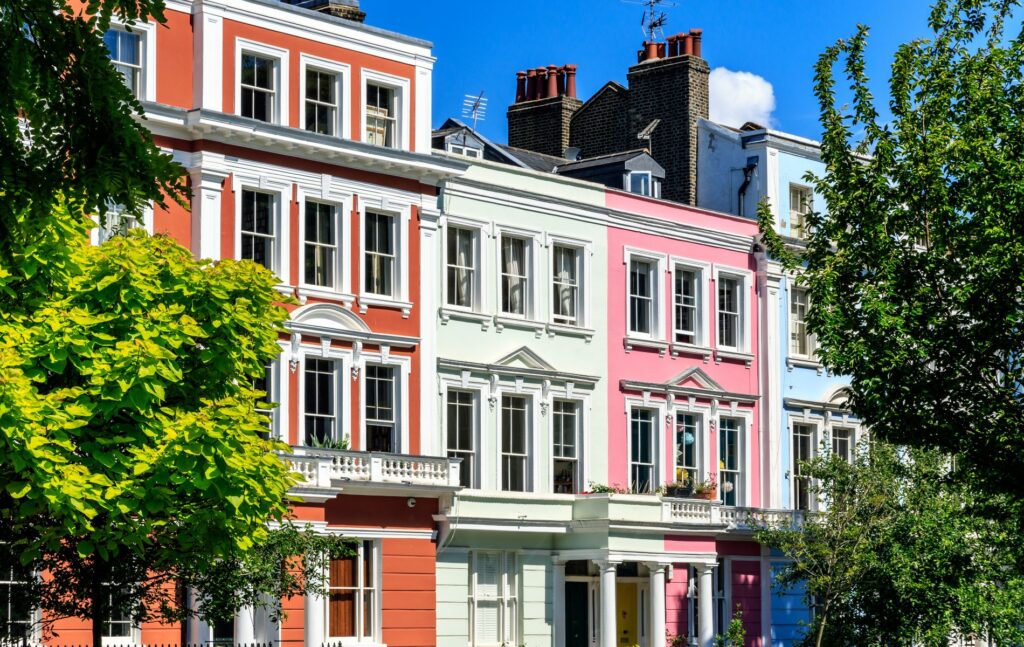 Hampstead Village
Hampstead Village is a most desirable part of North West London. Residents enjoy a peaceful village setting whilst being just a short journey from Central London.
With many cobbled streets, and historical buildings, the village is a joy to venture around and there is a wide range of restaurants and cafes, together with many independent shops.
Not far from the centre of the village is Hampstead Heath which feels like you are stepping into the countryside with woods stretching for acres and acres.
This allows for a lot of family fun or a good running track for keeping fit, if wild swimming appeals, then the bathing ponds are open year-round.
Living in Hampstead can offer you amazing views over the Heath, the Vale of Health which is tucked away back onto the Heath with magnificent views.
Other roads such as Frognal Way, Reddington Road and Mount Vernon, to mention a few, boast beautiful properties whilst being a moments' walk from the heart of the village and transport links.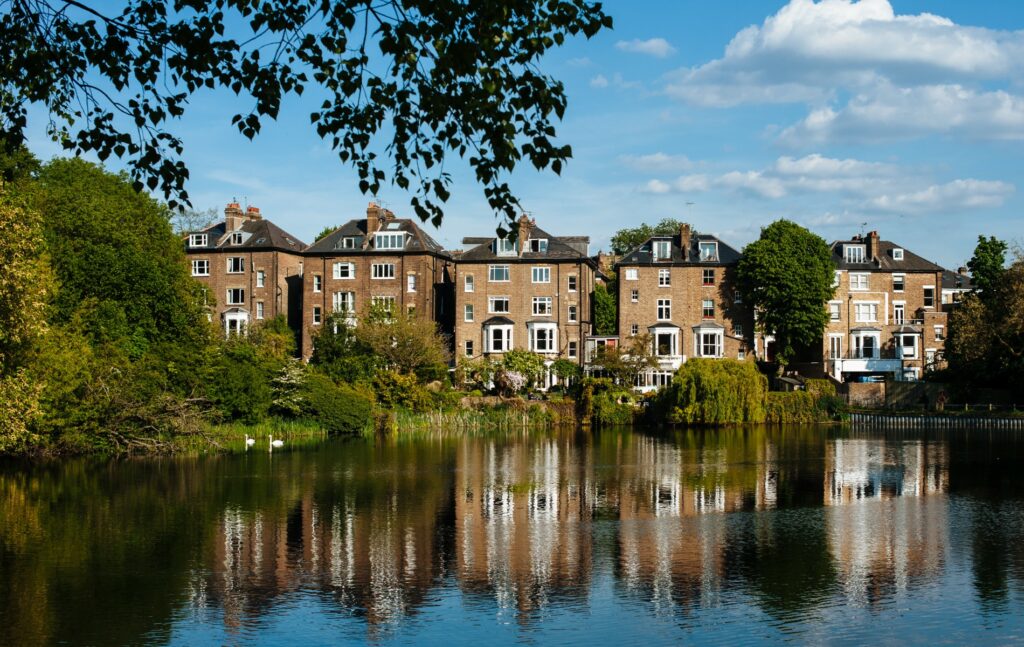 Little Venice
Little Venice is located just east of Maida Vale and as its name would suggest, the area is set on the waterside, with both Regent's Canal and the Grand Union Canal running through.
A very picturesque area, Little Venice has beautiful tree-lined roads with some of the most stunning architecture in North West London.
As a place to live, with so many amenities, shops and eateries on the doorstep, Little Venice is an area that residents rarely venture out of.
From sitting canal side at the Summer House or overlooking the water whilst having drinks at the Waterway bar, there is no shortage of boutique restaurants and cafes in Little Venice.
Hidden away is the gardening gem of Clifton Nurseries which has everything your garden, patio and balcony could need and a café to dine in whilst you make your decisions.
Warwick Avenue, made famous by Duffy's song in 2009, is one of the more exclusive roads in the area, along with Warrington Crescent, Clifton Villas and Randolph Road which shows the different history of architecture over the years, combining a mix of large houses, mansions blocks and mews houses.
Those who are looking for a home in an urban setting close to the water might have only considered properties along the River Thames unaware that there is a beautiful collection of homes located along the canal in Little Venice.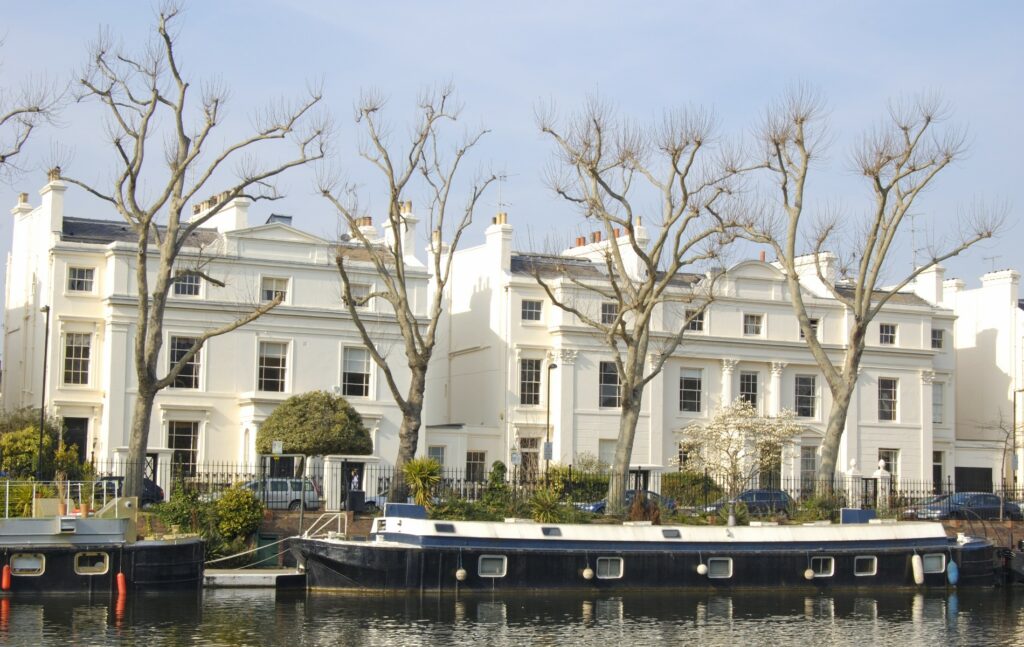 Muswell Hill
Those seeking a home near vast green spaces, excellent schools, a strong community and an area that has a village feel to it should consider property in Muswell Hill.
Muswell Hill is home to Alexandra Palace which is set in an 80-hectare park.
The park which has panoramic views across the capital also homes a large entertainment venue, ice rink and hosts many activities throughout the year including farmers' markets.
With no tube or train station, it has still enticed people to move to the area for its beautiful houses, good schools, and a high street with everything you could possibly need.
It is an area that has appealed greatly to families over the last 10 years or so, seeing its popularity grow.   
Houses on Dukes Avenue, Queens Avenue, Windermere, and Woodland Rise are some of the most sought after and don't stay on the market for long, if they get there at all, with many homes being sold off-market.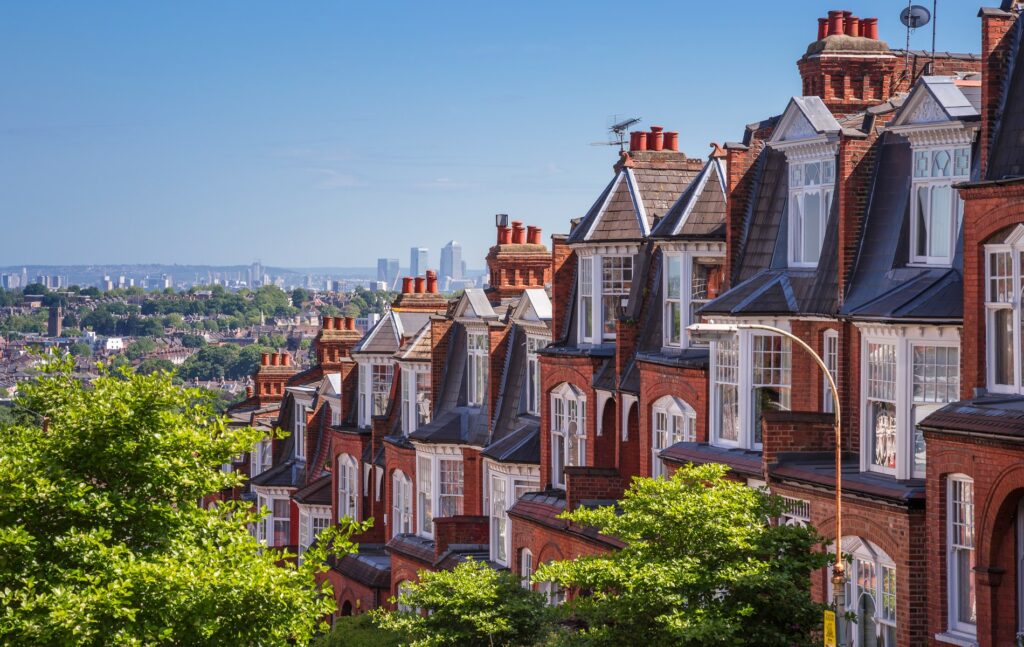 Primrose Hill
Primrose Hill is an exclusive and desirable area of North West London, known for its pastel-coloured townhouses, far-reaching views of London and wonderful village feel.
The hill itself is said to have one of the best views across London.
When it comes to Guy Fawkes night or New Year's Eve this is certainly true when the sky is lit up with fireworks.
At the base of the hill on Prince Albert Road, there are chic shops, restaurants, and upmarket delis all serving the most delicious food, coffee, and treats. Odette's is perfect for a fancy evening meal, and Greenberry is the ideal place for a relaxed Sunday brunch.
Being in London's transport Zone 2 makes the area particularly well connected and with the excellent schools in the vicinity, Primrose Hill has long been popular with families.
Some of the most sought-after roads in the area are Regents Park Road, Prince Albert Road, Primrose Hill Road and Elsworthy Road as they tend to benefit from views over Primrose Hill. The most exclusive large Regency townhouses with views of the city rarely reach the open market.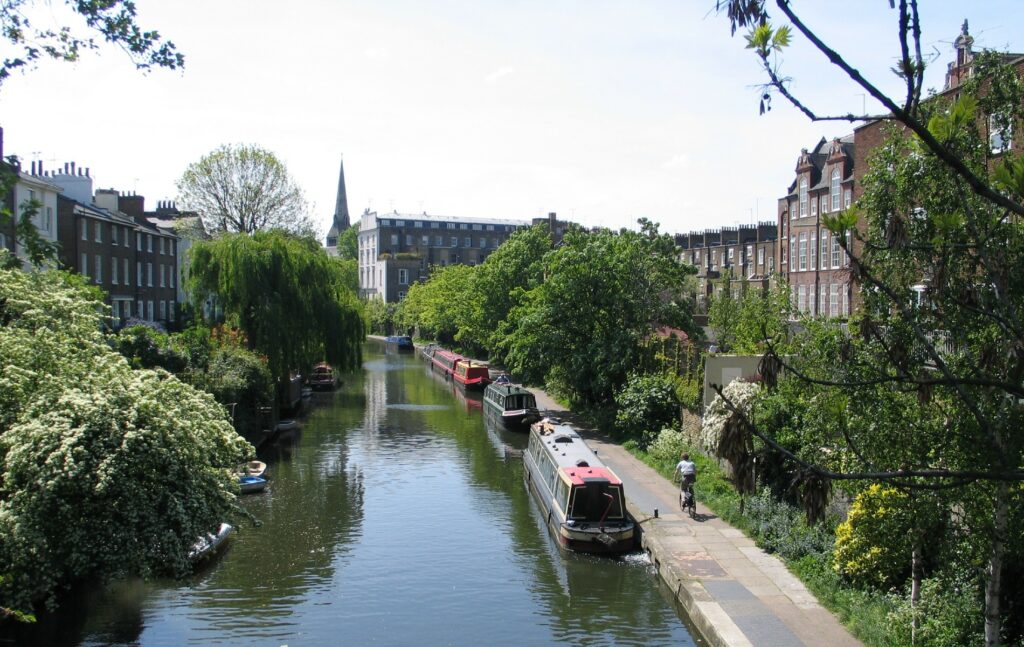 North London Villages
If you're considering moving to a North London village Garrington would be delighted to explore the areas with you in greater detail and assist in the process of finding the perfect home. If you'd like to learn more about our services get in touch for a no-obligation discussion.