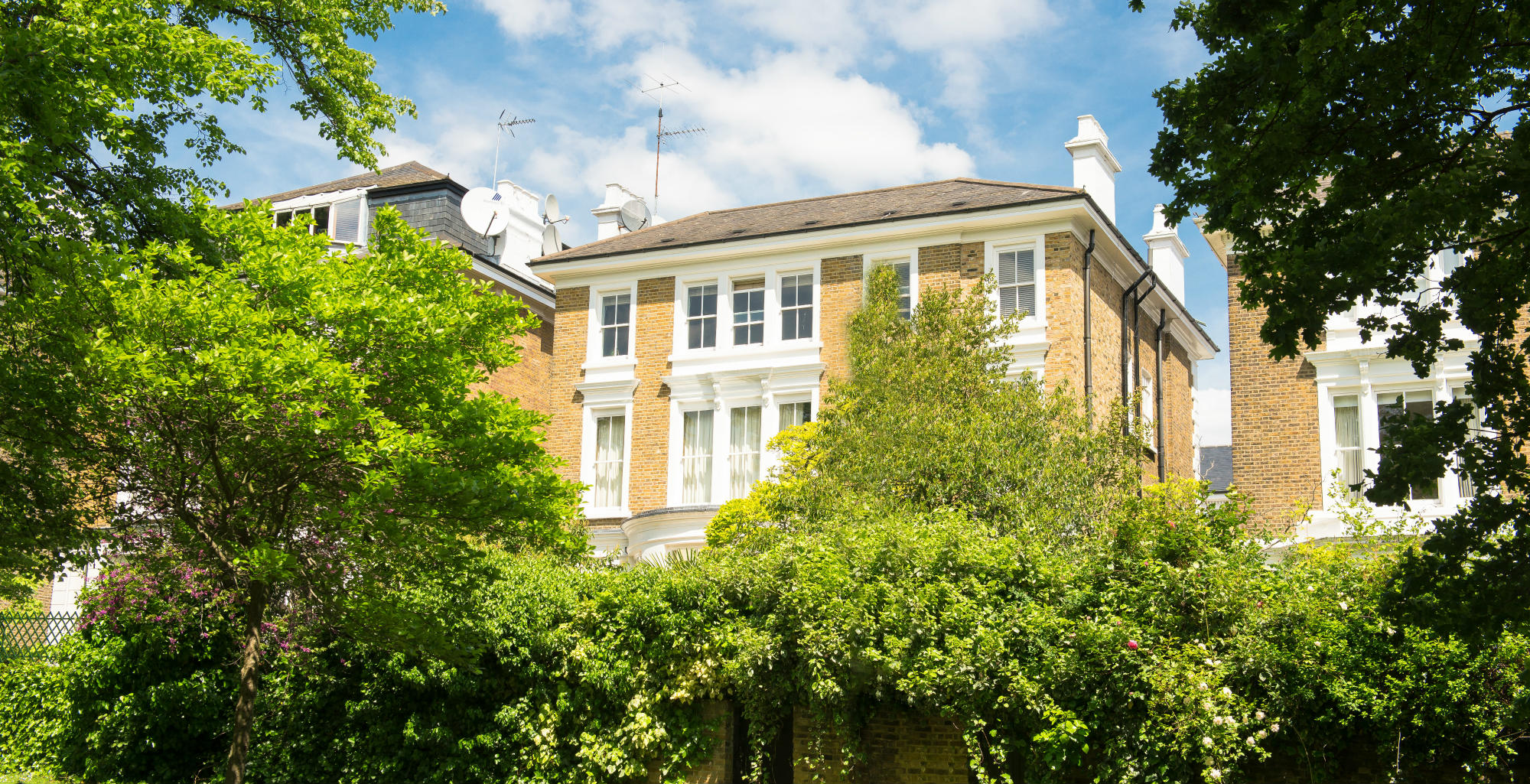 North London property: Most exclusive addresses
Published Mar 18th 2020
3 mins read
North London boasts many desirable and sought after residential areas, some close to London's city centre, others on the very fringes. From Islington and Angel within the N1 postcode to Totteridge and properties within the N20 postcode area – North London property has much to offer.
With so many areas to consider, each having their own merits; different transport connections, school options and property styles, Where are the most exclusive places to live in North London?
Islington and Angel, N1
When considering North London property the residential area of Islington has much to offer; it is filled with many period homes, some of the most exclusive being situated within the Barnsbury and Canonbury Conservation areas. Islington as a whole is made up of several conservation areas ensuring the historic buildings are well preserved. Islington has many listed properties from Georgian townhouses to large Victorian homes.
With ready access to many transport connections, such the Highbury & Islington station on the Victoria line and Overground and Angel station is also within easy reach which is on the Northern line.
Upper Street, which runs through the centre of the Islington area, is filled with shops, bars and restaurants and is popular with both residents and those visiting the area.
Towards The Angel, many exclusive properties are situated within the Duncan Terrace/Colebrooke Row conservation area. Properties within the Angel area benefit from their close proximity to Regent's Canal.
Families move to Islington for the good schools and large houses set on quiet leafy roads, all whilst within a very short distance of central London.
Highgate, N6
Highgate is a desirable and exclusive place to live and buy a North London property, located on a hilltop many of the properties boast views over London. At its centre of this leafy, sought after residential area is Highgate village, which has many shops, public houses and restaurants set within the period, mainly 18th century, buildings.
Many of the most exclusive addresses in Highgate are situated in and around the village such as those homes on The Grove or Fitzroy Park. There are also many desirable homes on the roads between North Hill and Hampstead Lane such as those on Compton Avenue or Courtenay Avenue.
For families Highgate is an attractive prospect, there are two well regarded private schools; Channing for girls aged 4 to 18 and Highgate which is co-educational for ages 3 to 18. There are also several impressive state run and comprehensive schools along with highly rated catholic schools. The excellent education on offer combined with the large houses, access to vast green spaces and village setting make the area exceptionally popular with families.
Finchley, N3
Many choose to move to Finchley for the larger, more spacious homes which are often on offer whilst still not being too removed from central London. For transport, residents can rely on the local underground stations; both the Finchley underground stations are located on the northern line and there are also many good routes via road both in and out of London.
Finchley is popular with families considering moving to a North London property due to the many good schools in the area, with many highly rated primary and comprehensive schools within the vicinity, there is also a local sixth form college; Woodhouse College.
There are many desirable roads across Finchley; Hendon Avenue is filled with large detached houses and properties situated within the Chessington Estate are sought after.
Finchley has many boutique shops along with chain stores and many places to eat and drink. There are also two tennis clubs in the area and several golf courses are within easy reach.
Totteridge, N20
The leafy London suburb of Totteridge is one of the capitals most exclusive neighbourhoods. Totteridge has a mix of large detached houses, period terraced houses and cottages along with thirties built properties. The most exclusive addresses include Totteridge Common, Pine Grove, Totteridge Village, Totteridge Green, Northcliffe Drive, Harmsworth Way and Grange Avenue. There are many exclusive addresses in Totteridge.
Whilst Totteridge Village does not have any shops, nearby Whetstone has an array of amenities which are within very easy reach for local residents. There is a popular public house and restaurant in Totteridge Village, next to the duck pond; The Orange Tree.
There are many good schools both within Totteridge and nearby, the private schools that many Totteridge residents often choose to send their children to include; Mill Hill, Haberdashers' Aske's Boys School and Haberdashers' Aske's Girls School and Aldenham School.
Property finders north London
The most desirable homes in these locations rarely become available to buy and are often sold discreetly, being represented by a property finder can often ensure you do not miss out on prime opportunities.
If you're looking for North London property our team of professional property finders would be delighted to assist with your search. For a no obligation discussion regarding our services and your property requirements please contact us.