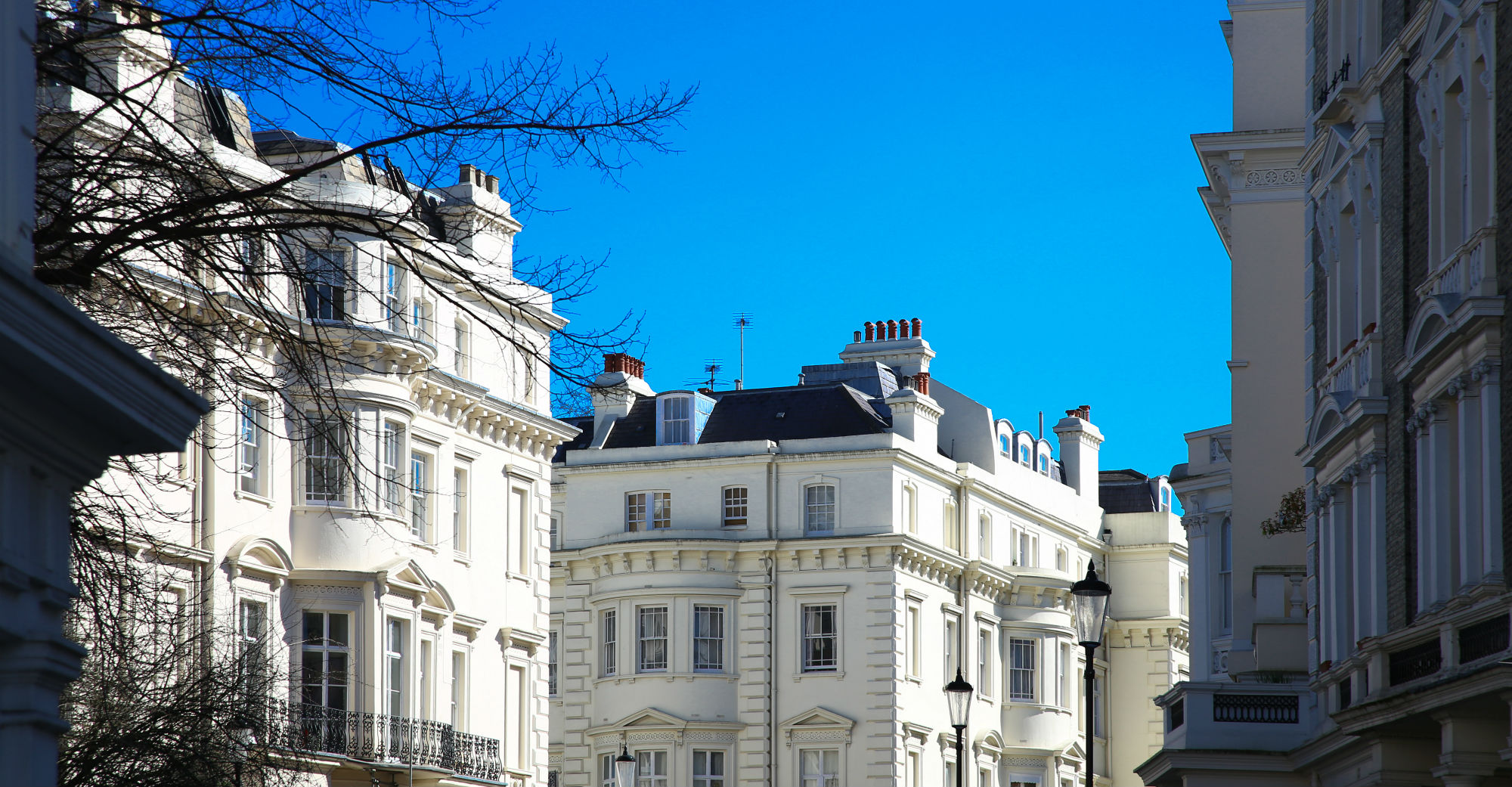 London period property
Published Jun 17th 2020
3 mins read
Despite being on the receiving end of considerable damage in the last world war, the Capital still boasts a vast amount of London period property; there are historic, characterful properties all across the city.
From grand Georgian townhouses to Victorian terraces, different areas saw development and popularity fluctuate over the years often dictating the style and type of property built.
Types of period property in London
By 'period' we tend to be referring to properties built before World War I, and the era in which a property was built is generally defined by the name of the ruling monarch at that time.
Georgian property in London
Property built in the Georgian era ranges from early examples which can be found in Spitalfields which at the time were largely built for and occupied by silk weavers, to the grand stucco fronted properties found in and around Regents Park. Georgian homes were built with symmetrical facades and ornate details and rooms tend to be square with many windows.
Victorian property in London
The Victorian era saw a huge surge in house building to meet the increased demand meaning that the majority of period property in London is Victorian. Similarly to Georgian properties, Victorian homes also tend to have large, light rooms with many windows. Lavish details such as stained glass windows were a way to demonstrate wealth and status.
Whilst there were many large homes built in the Victorian era, workers lived in smaller terraced cottages, you can find these properties across all of London especially near to where a factory might have been. There are fine examples of period cottages in the areas of Richmond, Twickenham and Barnes.
Queen Anne style property in London
Inspired by Dutch designed buildings originating during Queen Anne's reign from 1702 to 1714 the Queen Anne style saw popularity resurge again for a short period during the reign of Queen Victoria. Queen Anne property can typically be found in Chelsea, Kensington, Maida Vale and Bayswater.
Of the architects known to be behind the re-popularisation of the Queen Anne Style was Norman Shaw who designed properties which were built all across the city from a house he built for himself on Ellerdale Road in Hampstead to driving the designs of much of Bedford Park in Chiswick.
Edwardian property in London
Due to the arrival of electrical lighting Edwardian homes tended to be lighter and brighter than those built previously. Edwardian property is typically less ornate than those built in Victorian times. Compared to the previous eras there was less of a need for servants so houses tended to be built with fewer storeys and didn't usually have a cellar.
Fine examples of Edwardian property can be found in Putney, Ealing, Dulwich and Muswell Hill; many chose to move to the suburbs and built larger houses in this period of time.
For more information about the different types of period property and how to tell which is which please read our blog on the topic.
Why buy a period property?
Some might argue that period property is the best type of property to buy and own on the basis that they have been proven to hold the greatest appeal and retain the strongest prices.
The charming features and character are of great appeal to many, along with the architecture and often outlook onto similar period homes. Many period homes in London have now been renovated and offer residents all the modern comforts found in newly built homes.
Considerations when buying a period property
Period properties however do also come with some considerations that are not factors when purchasing a new build property.
To retain the overall appearance of an area there might be a Conservation Area in place ensuring the look and feel is retained. This can extend to the planting, removal or upkeep of trees and bushes, fences and the front of each property. Different conservation areas have different rules in place so it's important to understand what is applicable if you're considering a property in a conservation area. This said, many are drawn to living in a conservation area for the maintained appearance and happily adhere to the rules that are in place to preserve this.
Many historic homes are listed, there are different gradings depending on the property type, style and relevance to architectural history. Just as with conservation areas listed properties come with strict rules which must be adhered to in order to preserve the character of the property. This is not to say that you cannot make any alterations or renovations to a listed property, it is just that you will have to adhere to the guidelines or you'll likely not get planning permission for works.
London property finders
As experienced, professional property finders in London assisting clients for over 20 years, Garrington have a wealth of knowledge and a track record sourcing exquisite period homes on the behalf of private clients. For a no obligation discussion regarding your property search and our services please contact us.