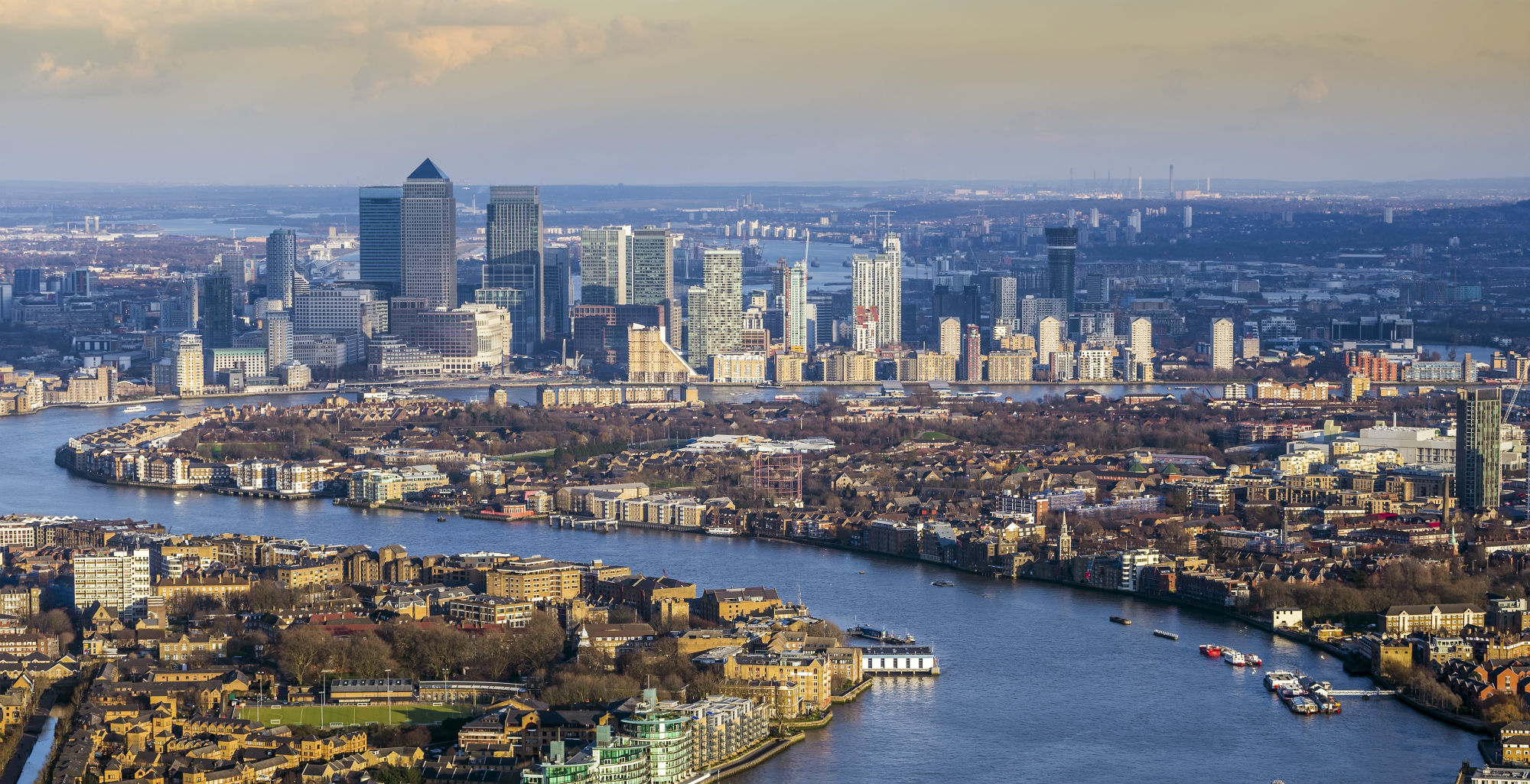 London riverside property: East
Published Jun 3rd 2020
3 mins read
East London is known to be a place that young creative types reside, the riverfront in East London however, mainly attracts professionals who work in The City or Canary Wharf. On the north bank of the River Thames, East London offers many opportunities for idyllic riverside living; from converted warehouses to modern tower buildings, Wapping to Canary Wharf; there are many desirable places to consider when looking for London riverside property.
Wapping, E1W
Wapping is one of east London's more established neighbourhoods having undergone significant regeneration in the 80s. Many of the original Wapping warehouse conversions feature bare brick walls and exposed timbers along with stunning river views, there are several prestigious warehouse conversions in Wapping including buildings such as Olivers Wharf and St Johns Wharf. There are mainly only apartments in Wapping with comparatively few houses in existence in the area.
Near to Tower Bridge, St Katherine Docks is a sought after area within Wapping, many of the properties here look over the exclusive marina and also have very easy access to the amenities that the Docks have to offer. St Katherine Docks are also very near to the City for those who prefer to have a very short commute on foot. London riverside property here often enjoys not only far reaching river views but also those of the iconic Tower Bridge.
Limehouse, E14
When looking for a London riverside property, those located in E14 might appeal. Limehouse was once a thriving docklands with a large community, when the docks closed the area suffered greatly. The development of Canary Wharf gave Limehouse a new purpose and is now a popular place to live for many and especially those working in Canary Wharf or The City.
Much like Wapping, many of the apartments here are within warehouse conversions, with features such as exposed brickwork. Modern apartment buildings have also been added in over the years. The best road in Limehouse is Narrow Street, with buildings such as Dunbar Wharf, Roneo Wharf and Limehouse Wharf being amongst the most sought after.
Canary Wharf, E14
Once one of the busiest docks in the world, now Canary Wharf is a main financial centre for the UK, with over 100,000 people working in the area and several major banks having offices here. Canary Wharf is also the location of many London riverside properties.
Whilst Canary Wharf has not typically been known as a residential area that is changing as many are choosing to move to the area; those who work in the area see the value in being able to walk to work.
The area is dominated by tower buildings; with the likes of Pan Peninsula being amongst the best blocks in Canary Wharf, many are located in and around the docks. Apartments on the higher floors boast impressive views across London.
On the riverfront Canary Riverside is one of the most sought after developments in the area, residents benefit from the 24 hour concierge, communal gardens and a Virgin Active gym onsite.
Currently the area depends on the Jubilee Line at Canary Wharf along with the Docklands Light Rail for transport, the Elizabeth Line which will open later this year will significantly improve travel times with the journey from Canary Wharf to Liverpool Street taking only 6 minutes and to Paddington just 17 minutes. Crossrail will also shorten the journey from Canary Wharf to Heathrow which currently takes around an hour, on the Elizabeth line this journey will take under 40 minutes.
Outside of working hours Canary Wharf was once almost deserted, in contrast the area is now fast becoming a hive of activity both on the weekdays and weekends as more choose to live in the area. There are more shops, restaurants and places to undertake activities such as the Docklands Sailing and Watersports Centre.
Whilst there are few houses in this part of East London there are some characterful Victorian and Georgian properties to the east of Canary Wharf towards the river.
Royal Docks, E16
The Royal Docks have seen much development in recent years with one of the largest river front sites being that of Royal Wharf which occupies a 40 acre site running along a third of a mile of the River Thames; this is the location of many London riverside properties.
The area benefits from its proximity to Canary Wharf and venues such as the O2 and the Docklands Light Rail offers a 10 minute journey to Stratford Westfield from Royal Wharf.
The prestigious Royal Wharf development offers a mix of houses and apartments on the riverside. Residents of Royal Wharf benefit from onsite amenities such as the Clubhouse Leisure Complex which has a 25 metre swimming pool, spa, gym and area for refreshments.
Property finders in east London
If you're looking for a home in east London our team of London based professional property finders would be delighted to assist. For more information regarding our services and to discuss your property requirements in greater detail please contact us without obligation.