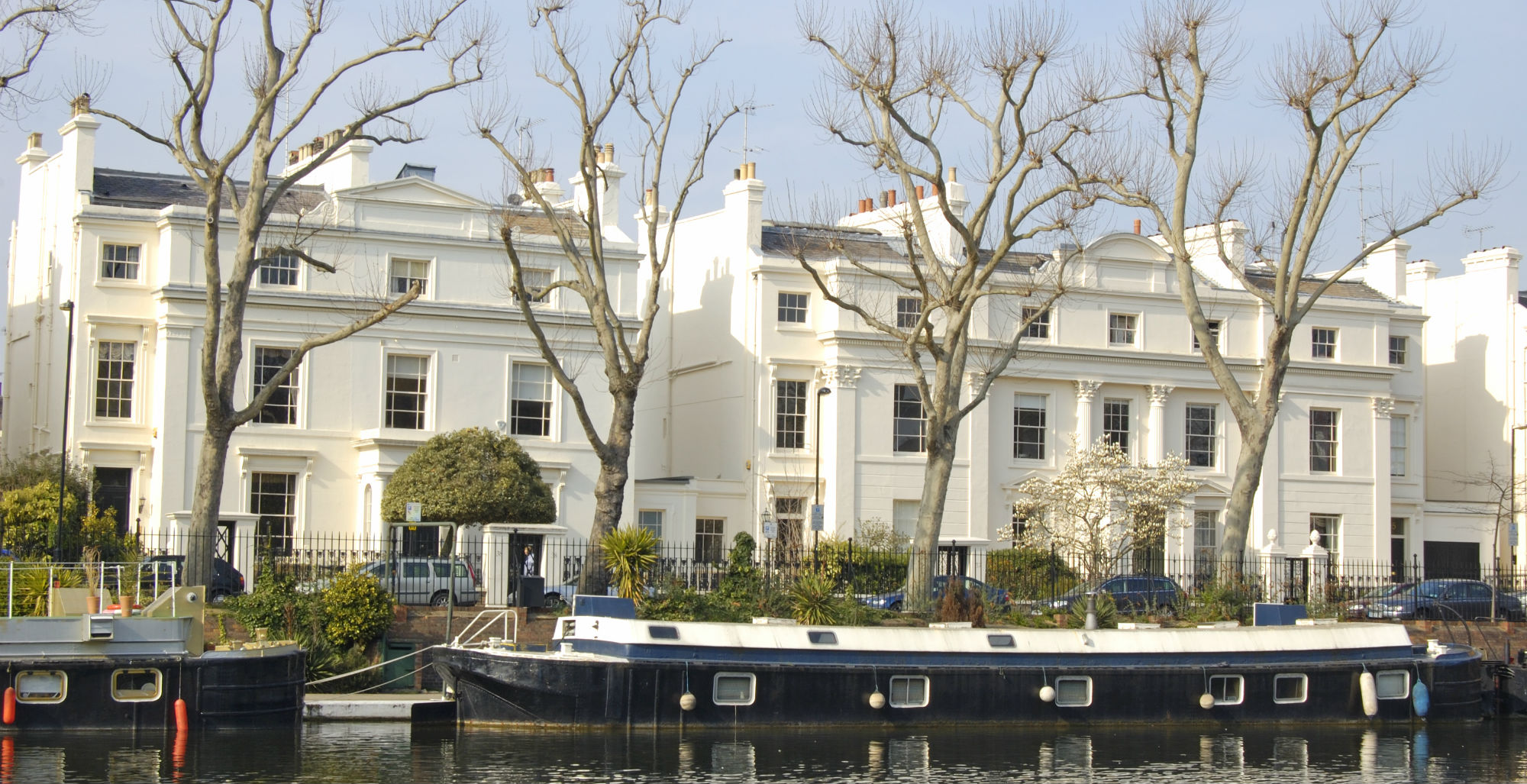 North West London property for sale: Exclusive luxury homes
Published May 13th 2020
4 mins read
Many assume that London's most exclusive addresses are all situated within central London, the reality is that many of the most prestigious streets are in fact outside of prime central London postcodes. Buyers looking at North West London property for sale will find some of the cities most exclusive addresses are within the NW postcode area.
St Johns Wood, Primrose Hill, Hampstead Garden Suburb and at the most southern part of the NW postcode area, Regent's Park, all have some of London's most desirable roads within them.
Regent's Park, NW1
The roads surrounding Regent's Park are known to be home to some of London's most impressive architecture. The majority of the properties in the Regent's Park area were designed by John Nash and were built during the Regency and Georgian eras.
Those seeking luxury North West London property for sale will find that there are several roads surrounding Regent's Park which boast extremely exclusive London addresses including Hanover Terrace, Cornwall Terrace, Regents Cresent and Chester Terrace. Apartments within Cambridge Gate, located on the eastern part of Outer Circle of Regent's Park, boast views over the park, secure parking and a 24 hour porter.
St Johns Wood, NW8
St Johns Wood is predominantly made up of detached and semi-detached villas with some apartment blocks throughout the area. Benefitting from its close proximity to Regent's Park and being located on the Jubilee Line for fast transport connections to the likes of Bond Street and Canary Wharf, the area is an exceptionally popular residential location amongst buyers looking at North West London property for sale.
The period villas in St Johns Wood are highly desirable and rarely become available to buy such as those on Marlborough Place and Hamilton Terrace.
There are several extremely sought after modern buildings in St Johns Wood, in which the penthouses command sale prices of over £10 million such as Atrium Apartments and St Edmund's Terrace.
Hamilton Drive is a collection of newly built Georgian style houses within a gated development, the houses each have private gardens whilst also benefiting from luxury concierge services and secure parking.
Primrose Hill, NW3
Primrose Hill has been home to many who work in arts and entertainment for many years, its appeal is found in large houses, leafy roads and a village centre and of course having the vast green space of Primrose Hill on the doorstep is an added benefit.
In the southern part of Primrose Hill, properties nearest to Regent's Park were inspired by the Regency style seen in the area, there are stucco fronted properties to be found on Regent's Park Road, Prince Albert Road and St Mark's Square. Chalcot Square, a sought after address within Primrose Hill, is filled with period homes which have a tradition of being painted in pastel shades.
On Wadham Gardens and Elsworth Road you can find large detached Queen-Anne style properties which rarely become available to buy.
Hampstead Garden Suburb, NW11
Hampstead Garden Suburb was the vision of Dame Henrietta Barnett and her husband Samuel Barnett, inspired by Ebenezer Howard and his Garden City model. In 1904 they established trusts which purchased 243 acres of land in the area which became the Hampstead Garden Suburb.
The area was developed through the couples efforts and those of architects Sir Edwin Lutyens and Raymond Unwin which eventually encompassed over 800 acres of north west London. The area has Central Square at its heart, laid out by Sir Edwin Lutyens there are two churches; St Jude's and the Byzantine Free Church. The Henrietta Barnett School was opened in 1911 founded by the Dame herself as she wished to improve education for girls, which at the time was at a low level.
The houses in Hampstead Garden Suburb are known to be larger than neighbouring areas and are an attractive prospect for those looking for North West London property for sale. Homes here tend to have bigger gardens and be surrounded by more greenery generally, the roads are wider and for the most part, tree lined, houses are separated by hedges rather than walls. The greenery and space make the area an attractive prospect to many looking for a home, especially as the transport connections allow for a short journey into central London.
The most exclusive addresses within the Hampstead Garden Suburb area include Ingram Avenue, Winnington Road and Wildwood Road. Whilst it sits within the N2 East Finchley postcode area, The Bishops Avenue is widely regarded to be within Hampstead – the properties here are particularly sought after.
Professional property finders in London
Whether you are looking for a house or apartment, when looking at North West London property for sale there are several prestigious addresses that are likely to appeal greatly. Sadly as with all things 'exclusive' properties on these roads or within these buildings rarely become available to buy and having insider industry knowledge and a black book of useful contacts can make all the difference when sourcing one of these homes. In many cases unrepresented buyers simply miss out on such opportunities due to not being aware they were ever available in the first place.
Our team of London property finders have many years' experience sourcing properties located on London's most exclusive streets and would be delighted to assist your search and acquisition of your next property. For a no obligation discussion regarding your property requirements and our services please contact us today.